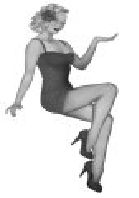 Indianapolis, Indiana – Indiana trademark attorneys for Hoosier Momma, LLC ("Hoosier Momma") of Brownsburg, Indiana sued Erin Edds ("Edds") of Marion County, Indiana in the Southern District of Indiana. In this Indiana litigation, Hoosier Momma accuses Edds of violations of the federal Lanham Act, the Computer Fraud and Abuse Act and Indiana's Uniform Trade Secret Act, as well as computer tampering, misappropriation and attempted misappropriation of trade secrets, breach of contract, breach of fiduciary duties, tortious interference with business relationships, and conversion. Among its allegations, Hoosier Momma contends that Edds tarnished its "Hoosier Momma" trademark as well as its "Betty Design" trademark, U.S. Trademark Registration Nos. 4584165 and 4584167, which have been registered with the U.S. Trademark Office.
In 2010, Kimberly Cranfill ("Cranfill"), Catherine Hill and Edds formed Hoosier Momma. They are the sole members of Hoosier Momma, which is in the business of developing and selling vegan, gluten-free products that are sold in more than 600 restaurants, stores and hotels in at least six states.
Hoosier Momma alleges multiple wrongs by Edds, including making damaging false statements, engaging in conduct that conduct negatively affects Hoosier Momma's reputation and sales of its products, tarnishing its trademarks, and changing passwords to Hoosier Momma's social media accounts without authorization, refusing to relinquish control of the accounts and continuing to post to those accounts.
Edds is also accused of accessing Cranfill's e-mail account to obtain confidential information as well as sharing confidential information with Wilks & Wilson, a competitor of Hoosier Momma. Hoosier Momma also contends that Edds contacted Tone Products, Inc. ("Tone,") a direct competitor of Hoosier Momma's packer, and asked that Tone reverse engineer a Hoosier Momma product to allow Tone to determine the confidential recipe of such product, a trade secret of Hoosier Momma, and provide it to Edds for her personal use and/or a use that jeopardized the disclosure of Hoosier Momma's trade secrets. Hoosier Momma also claims that Edds improperly contacted several of Hoosier Momma's distributors, clients, manufacturers and other business partners.
Further, Edds allegedly attempted to sell her interest in Hoosier Momma without the consent purportedly required under the Hoosier Momma operating agreement. Finally, Hoosier Momma contends that Edds sold and traded Hoosier Momma product and improperly retained the proceeds.
In its Indiana trademark complaint, filed by trademark lawyers for Hoosier Momma, the following is claimed:
Count I: Violation of the Lanham Act, 15 U.S.C. § 1051, et seq.
Count II: Violation of the Computer Fraud and Abuse Act, 18 U.S.C. § 1030, et seq.
Count III: Computer Tampering
Count IV: Misappropriation and Attempted Misappropriation of Trade Secrets and Violation of Indiana Uniform Trade Secret Act
Count V: Breach of Contract
Count VI: Breach of Fiduciary Duties
Count VII: Tortious Interference with Business Relationships
Count VIII: Conversion
Count XI [sic]: Unjust Enrichment
Hoosier Momma asks for injunctive relief; compensatory and exemplary damages; costs; expenses; and attorneys' fees.
The suit was filed by Laura E. Gorman and Deborah Pollack-Milgate of Barnes & Thornburg LLP. The case was assigned to Judge William T. Lawrence and Magistrate Judge Denise K. LaRue in the Southern District of Indiana and assigned Case No. 1:14-cv-01927-WTL-DKL.