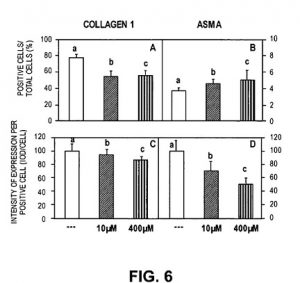 Washington, D.C. — The Federal Circuit ruled on two patent infringement decisions, Los Angeles Biomedical Research Institute v. Eli Lilly & Co. and Eli Lilly & Co. v. Los Angeles Biomedical Research Institute, that involve Indianapolis-based Eli Lilly and Company.
These companion cases pertain to a pharmaceutical patent, U.S. Patent No. 8,133,903 ("the '903 patent"), owned by Los Angeles Biomedical.  Also at issue is one prior art reference, International Patent Application No. WO 01/80860, published Nov. 1, 2001, common to both lawsuits.
Los Angeles Biomedical Research Institute v. Eli Lilly & Co. arose as an inter partes review of a decision by the Patent Trial and Appeal Board holding all claims of the '903 patent to be obvious.  The Federal Circuit reviewed claims in a provisional application relating to a study involving rats in combination with a method in an uncited reference to convert those results to apply to humans.  It held that the rat study and uncited conversion method did not support the claimed dosage for humans.  It further concluded that claims directed to an underlying condition should not be construed broadly to treat symptoms of that condition, holding that the Board had not adopted the broadest reasonable interpretation of the claims but instead had adopted an overbroad interpretation. The panel remanding, stating:
The question remains whether a person of skill in the art would have had a reason to combine [the three cited references relating to the medical condition] and would have had a reasonable expectation of success from doing so.  Because the Board's obviousness analysis was based on an erroneous construction of the claim language and an overly broad interpretation of [one of the references], and because the Board did not address the record evidence summarized above, we remand for the Board to make new findings as to whether there was an apparent reason to combine the prior art references and whether that combination would have rendered [the treatment] obvious.