Indianapolis, Indiana – Plaintiffs King Sheng Co., Ltd., which does business as Seiki, and David Tsai, both of Taiwan, initiated a patent infringement lawsuit in the Southern District of Indiana.
Defendant in this Indiana litigation is Hollywood Engineering, Inc. d/b/a Hollywood Racks of Los Angeles, California.  It is accused of having infringed U.S. Patent No. 7,240,816 ("the '816 patent"), which relates to a bike rack for use on vehicles.  Plaintiffs contend that Defendant"has made, imports, sells, offers to sell, and/or uses" numerous infringing products.  The products at issue include items offered under model numbers HR200, HRT220, HR1000, HR1000R, HR1400, HR1450, HR1450E, HR1450R, HR1475, and Sunlite models 45815 and 45816.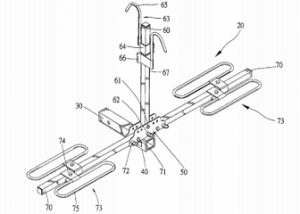 Defendant is accused of having infringed the '816 patent directly and/or jointly with other entities, with the alleged infringement occuring literally and/or under the doctrine of equivalents.  Plaintiff further contends that Defendant is liable under 35 U.S.C. § 271(b) for inducing infringement of the patent-in-suit and under 35 U.S.C. § 271(c) for contributory infringement.  Stating that Defendant has had actual notice of the '816 patent since no later than 2009, Plaintiff also asserts that infringement of the '816 patent has been willful and deliberate.