LHO Chicago River, LLC ("LHO") filed a trademark infringement suit against Joseph J. Perillo, Rosemoor Suites, LLC, and Portfolio Hotels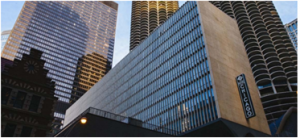 & Resorts, LLC (collectively the "Defendants") in the Northern District of Illinois, Eastern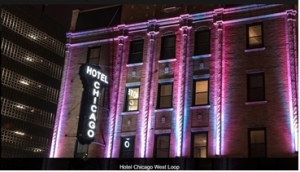 District. The case was voluntarily dismissed by LHO and after being denied their Lanham Act attorney fees, the Defendants appealed to the United States Court of Appeals for the Seventh Circuit. The Court of Appeals held the Supreme Court's decision in Octane Fitness, LLC v. ICON Health & Fitness, Inc., 572 U.S. 545 (2014), which was a patent case, should guide district courts when facing attorney fee applications under the Lanham Act.
LHO's upscale hotel in downtown Chicago underwent a branding change to become "Hotel Chicago" in February 2014. Just over two years later, the Defendants opened their own "Hotel Chicago" about three miles from LHO's hotel. LHO then sued "for trademark infringement and unfair competition under the Lanham Act, 15 U.S.C. § 1125(a), and for trademark infringement and deceptive trade practices under Illinois state law." After litigating for over one year, LHO moved to voluntarily dismiss its claims and the judgment was entered on February 21, 2018.
After judgment was entered, pursuant to 15 U.S.C. § 1117(a), Defendants made a post-judgment request for attorney fees. In their brief, the Defendants cited two different standards for determining if attorney fees should be granted: (1) the Seventh Circuit's prevailing standard, "that a case is exceptional under § 1117(a) if the decision to bring the claim constitutes an 'abuse of process'; and (2) the more relaxed totality-of-the-circumstances approach under the Patent Act" from the Octane case. The district judge acknowledged Octane in his findings but did not adopt that approach and denied Defendants request for attorney fees.