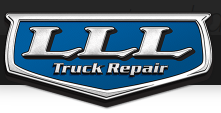 South Bend, Indiana – Apparently Triple LLL Truck Repair, Inc., the Plaintiff, entered into an Asset Purchase Agreement (the "Agreement") with Defendants, Triple LLL, Inc. ("Triple LLL") and Maurice Long, in February 2012. Under the Agreement, Plaintiff purportedly purchased the assets of Triple LLL with the exception of Triple LLL's cash, accounts receivable, motor vehicles not identified in the Agreement, and personal items of Mr. Long that were identified in the Agreement. The assets purchased included the goodwill and intangible assets of the business including, apparently, the intellectual property.
Since purchasing the business, the Plaintiff claims it has run a full-service maintenance and repair facility using the "Triple LLL" mark (the "Mark"). Further, the Plaintiff owns U.S. Registration No. 6,209,305 in connection with "retail stores featuring tractor, truck, and trailer parts and tractor, truck, and trailer maintenance, repair, and tire alignment" (the "Registration").
It has since come to the attention of the Plaintiff that Triple LLL has begun operating a truck repair facility under the name "Triple LLL, Inc. Truck and Trailer Services." In addition to the similar name, Triple LLL apparently runs its new business out of the same building it previously used for its business operations. Plaintiff claims the Defendants' use of the Mark and the use of the same building to operate their business is likely to cause confusion and deceive the public into believing the Parties are connected. Further, Plaintiff claims Triple LLL has actively solicited its customers and actual confusion has occurred between vendors and customers of Plaintiff.
Therefore, Plaintiff is seeking damages for willful trademark infringement in violation of 15 U.S.C. § 1114. Plaintiff also claims Defendants' actions amount to unfair competition and false designation of origin in violation of 15 U.S.C. § 1125. Plaintiff is requesting damages, treble damages, ill-gotten profits, reasonable attorneys' fees, statutory damages, and the costs of the suit.