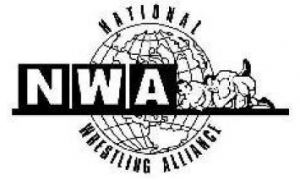 Hammond, Indiana – Attorneys for Plaintiff, Lightning One, Inc. of Sherman Oaks, California, filed suit in the Northern District of Indiana alleging that Defendant, Nicholas P. Harmon of Lake Station, Indiana, infringed its rights in United States Trademark Registration Nos. 4375013 and 4349360 for NATIONAL WRESTLING ALLIANCE, and Trademark Registration No. 5418415 for the Logo associated with NATIONAL WRESTLING ALLIANCE. All of these registered marks will be referred to collectively as the "NWA Marks." Plaintiff is seeking a permanent injunction, an accounting and judgment, treble damages, punitive damages, and costs including attorneys' fees.
Lightning One has been involved in the professional wrestling world for seventy years with its NWA Marks being used in interstate commerce as early as 1948. They allege that not only do they have the rights in the federally registered trademarks, they also have strong common law rights based off their prior use. Plaintiff discovered that Harmon was posting videos and other social media content claiming to be "The Real NWA World's Heavyweight Champion" and "The People's NWA World's Heavyweight Champion" in April 2018. Harmon also utilized a logo to promote his services that was allegedly intended to be confusingly similar with that of the registered NWA logo.
After discovering the infringing content, Lightning One sent Harmon a cease and desist letter. Instead of complying with the letter, Harmon posted his interactions with Lightning One on social media and continued using the NWA Marks. A further demand letter sent by Lightning One was also not complied with. In fact, Defendant made a Facebook post saying that he was intending on selling t-shirts using the mark N.W.A shortly after the letter. While he claims it was for his favorite rap group of the same initials, the background of this case seems to show differently.