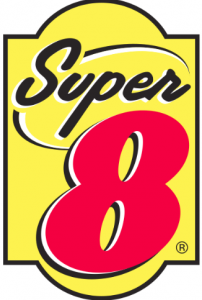 Fort Wayne, Indiana – Attorneys for Plaintiff, Super 8 Worldwide, Inc. ("Super 8") of Parsippany, New Jersey filed suit in the Northern District of Indiana alleging that Defendants, Harvee Properties, LLC ("Harvee") and Paresh Patel ("Patel"), both of Auburn, Indiana, infringed its rights in United States Trademark Registration Numbers 1602723 for the mark SUPER 8, 3610108 for the mark SUPER 8 & Design (b/w), 3610109 for the mark SUPER 8 & Design (Color), 1951982 for the mark SUPER 8 HOTEL & Plaque Design, and 1128057 for the mark SUPER 8 MOTEL & Design. Super 8 is seeking preliminary and permanent injunction, direct damages, indirect damages, consequential damages, special damages, costs, actual damages, punitive damages, pre-judgment interest, actual costs, and attorney's fees.
The Complaint asserts that Super 8 is a widely known provider for guest lodging services and that it first used the SUPER 8 MOTEL mark in 1973. Super 8 claims that pursuant to 15 U.S.C. § 1065, all of the marks at issue in this case (the "Super 8 Marks") have achieved incontestable status. Per the complaint, Super 8 franchises its guest lodging services and allows its franchisees to utilize the Super 8 Marks to promote its brand and allow consumers to identify the origin of its services.
Super 8 claims it entered into a franchise agreement on March 31, 2017 with Amrex Receivers, LLC ("Amrex") for Amrex to operate a Super 8 facility for twenty years in Auburn, Indiana. The Complaint alleges that Amrex terminated the franchise agreement on December 4, 2017. On or about December 29, 2017, Super 8 claims it sent a letter acknowledging the termination and informing Amrex that it must immediately discontinue use of the Super 8 Marks and remove any items from the premises bearing any Super 8 mark within ten days of receiving the letter.