Indianapolis, Indiana – Attorneys for Plaintiff, Klipsch Group, Inc. of Indianapolis, Indiana filed suit in the Southern District of Indiana alleging that Defendant, Shenzhen Paiaudio Electronics Co., Ltd of Guangdong,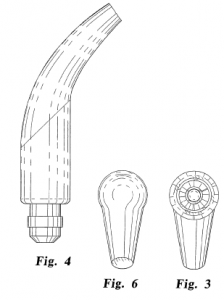 China infringed on the U.S. Patent No. D603,844 (the '844 patent), titled "Headphone," and violated Klipsch headphones' trade dress. Plaintiff is seeking judgment, a permanent injunction, lost profits, damages, pre-judgement and post-judgment interest, attorneys' fees, and all relief just and proper.
Plaintiff Klipsch is an Indianapolis-based audio company that produces headphones, earphones, and speakers for home and commercial use. China-based Defendant Paiaudio specializes in producing high-end earphones. The subject of this litigation is a type of small earphone patented by Klipsch, specifically their "X12i" model. Plaintiff alleges that Defendant's "π 3.14 Audio" model is virtually identical to the X12i, infringes on the patent, and violates the Lanham Act via trade dress confusion.